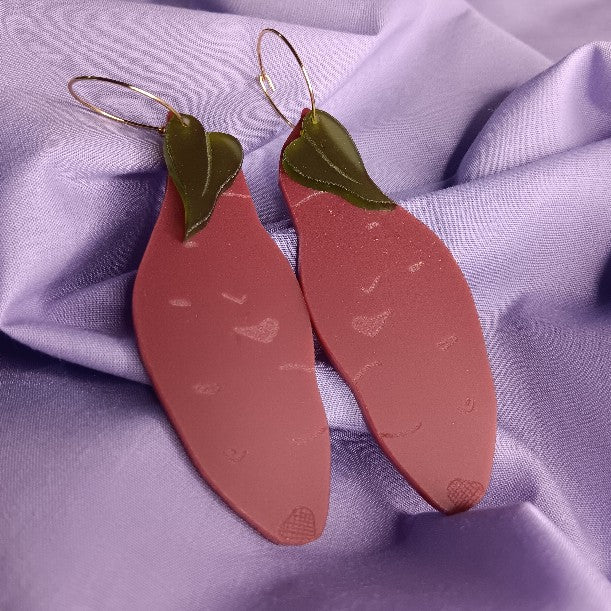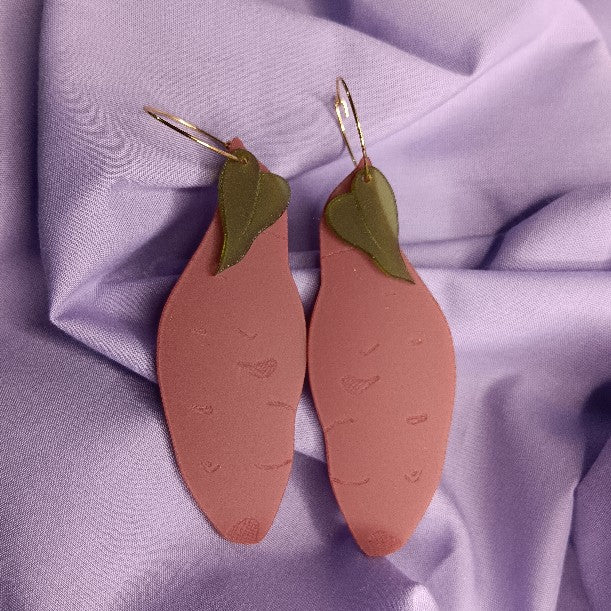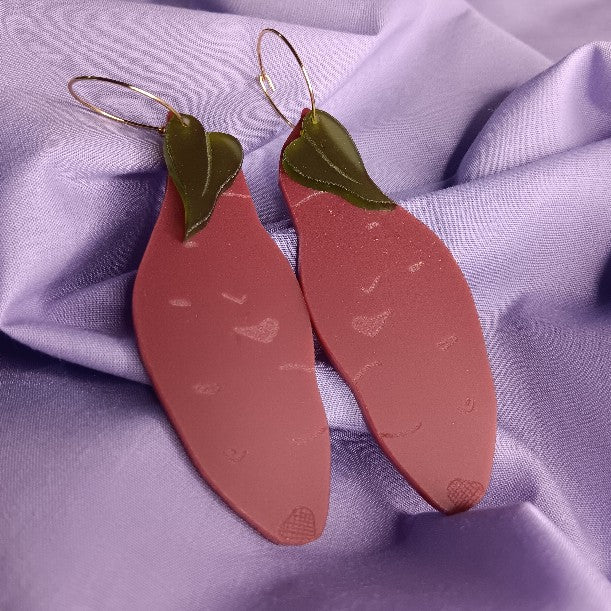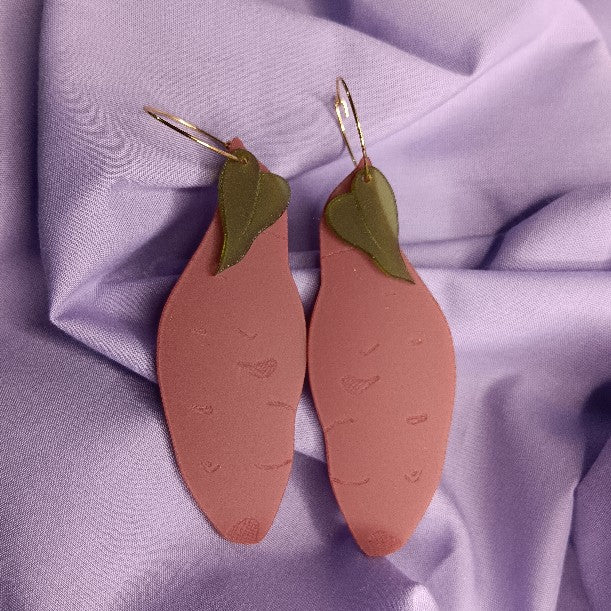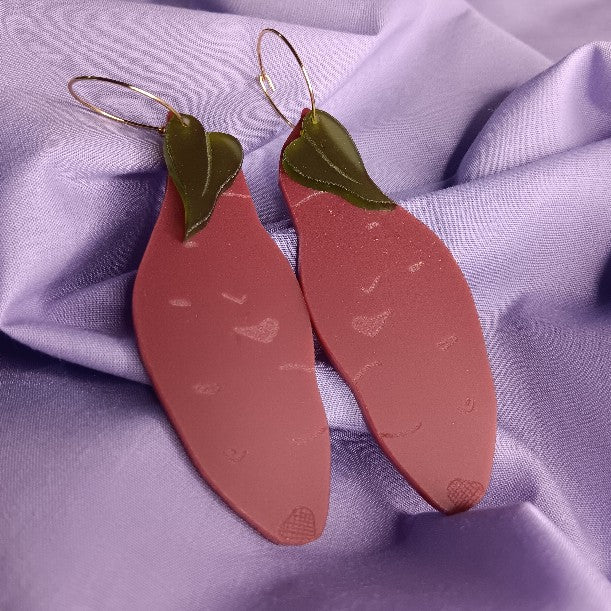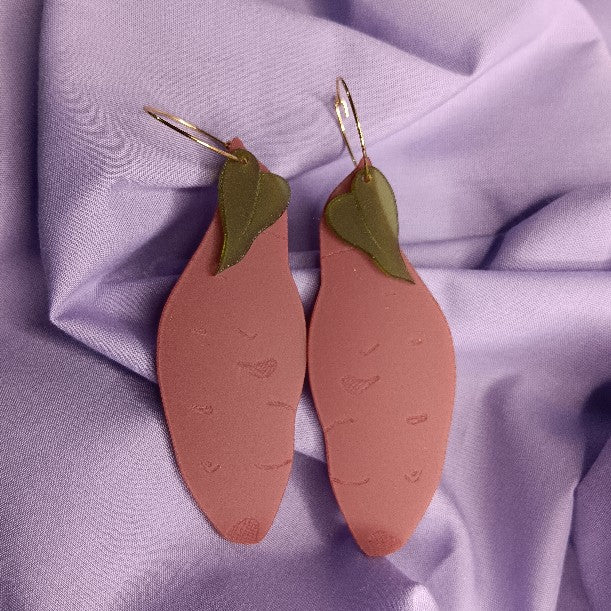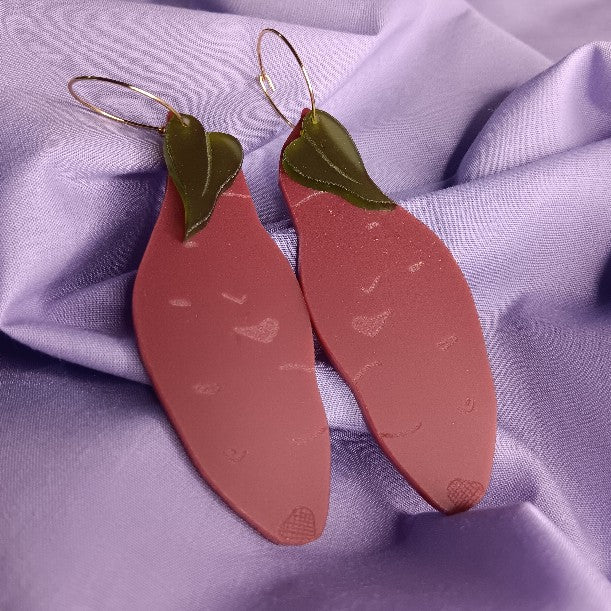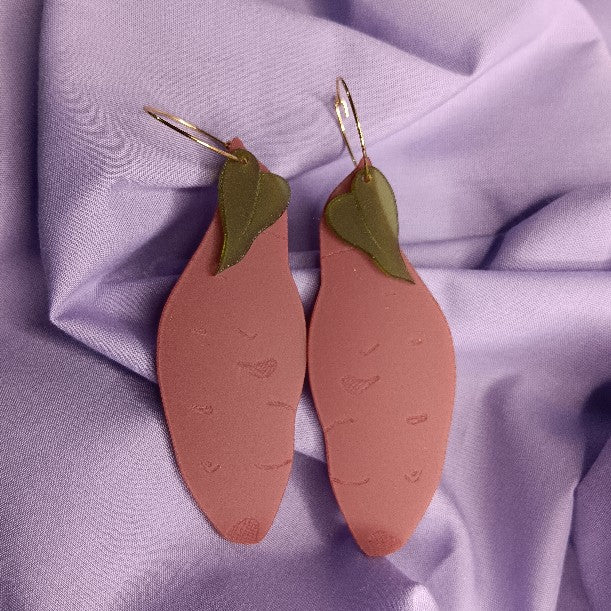 KUMARA HOOP EARRINGS
Are you a couple of kumara short of a hangi?? Now you wont be!
Designed with micro hoops so that leaves can be removed if you want
Length: 8cm
Width: 3cm
Gold Hoop: 2cm
Stainless steel, matte and frosted acrylics

- Packaged in black gift box
This product is in stock and ready to ship
Please allow 1-3 to process your order in addition to shipping time
Shipping Time will vary on location.
Within NZ: 1-4 days
International: 7 - 21days.
If your order is being shipped outside of the NZ, it may be subject to duties/taxes which are the responsibility of the customer to pay
Each order is shipped in an eco-friendly courier bag
Full shipping T&C's found here